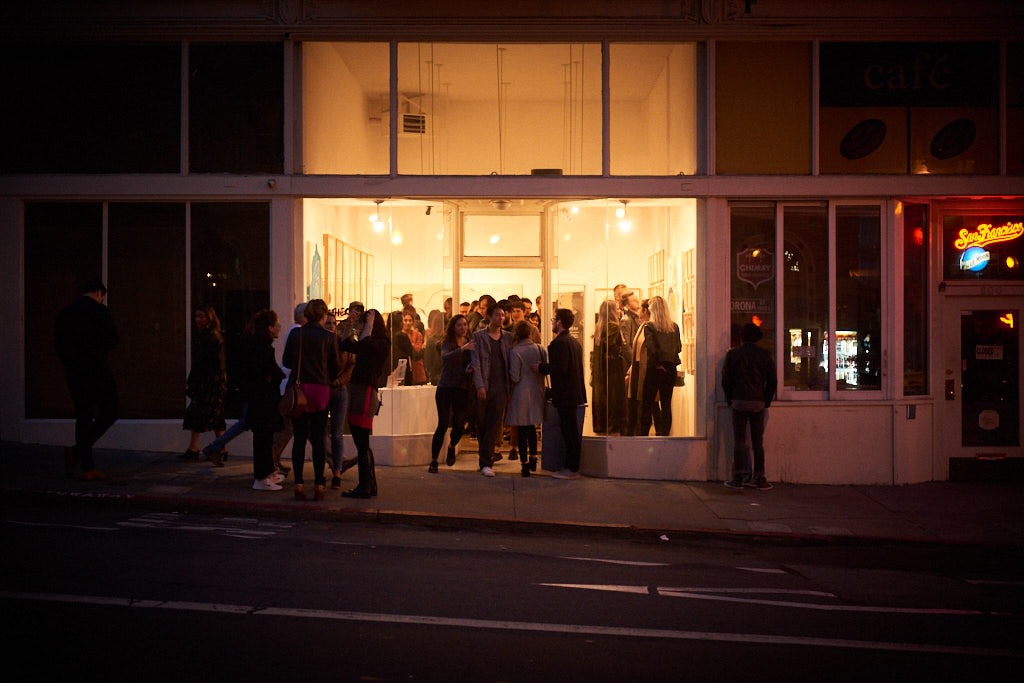 Carlos Fentanes (CF): You are one of the most popular galleries on social media.
When I think on Hashimoto I don't think at a local or a gallery in San Francisco but in your presence on social media: Instagram or Tumblr. Are your online sales also bigger than at your gallery?
Hashimoto Contemporary (HC): Thanks for the kind words!
You're Welcome! So it's not about how big is the gallery, it's about finding the right words to create a reaction and some luck too. Not all the galleries react the same to the same words.
I like Hashimoto's style, for me the art that they showcase is similar to that of a graphic novel or a comic book. I wonder if that is in part because of their popularity in San Francisco and Social Media, we know that in the Bay area there's a lot of Tech Companies, maybe is a cliché but I imagined those people like a character from The Big Bang Theory; and here we go again with the taste of the city. Maybe is my own perception but that's the only thing I can talk about but don't you think that what we call "Tech Nerds" like graphic novels and comic books and by extension they would like Fine Art with the same taste?